This page was last updated on: December 31, 2012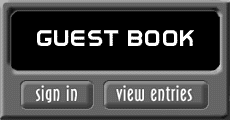 THERE WAS A GREAT INDIAN WARRIOR GOD MANY, MANY YEARS AGO.  HE CAME TO FIGHT AGAINST THE EVIL ONES WHO WERE CAUSING MUCH TROUBLE FOR THE UTE INDIAN NATION. 

THERE WAS A TREMENDOUS BATTLE BETWEEN THE GREAT WARRIOR GOD AND THE EVIL ONES.  THEY STEPPED HARD UPON THE EARTH AND BRACED THEMSELVES TO FIGHT.  THEIR FEET PUSHED UP THE LAND INTO MOUNTAINS AND VALLEYS.  THE RAGING BATTLE  LASTED

UNTIL THE GREAT WARRIOR GOD WAS WOUNDED. 

HE LAY DOWN TO REST AND FELL INTO A DEEP SLEEP.  HE  TURNED HIS HEAD TO WATCH THE PEACEFUL SUNSET ON THE WESTERN HORIZON.  HIS ARMS  WERE CROSSED OVER HIS CHEST AS HE CLOSED HIS EYES.

THE MOON AND VENUS LINE UP OVER THE SLEEPING UTE.

THE INDIANS BELIEVE THAT WHEN THE CLOUDS GATHER ON THE HIGHEST PEAK (HIS CROSSED ARMS),  THE WARRIOR GOD IS PLEASED WITH HIS PEOPLE AND IS LETTING RAIN CLOUDS

SLIP FROM HIS POCKETS. 

THEY ALSO BELIEVE THAT THE GREAT WARRIOR GOD WILL RISE AGAIN TO

HELP THEM FIGHT AGAINST ENEMIES.

THE BLOOD FROM HIS WOUND SEEPED OUT AND ONTO THE EARTH, TURNING INTO LIVING WATER FOR ALL CREATURES TO DRINK.  WHEN FOG OR CLOUDS SETTLE OVER THE SLEEPING WARRIOR GOD, IT IS A SIGN THAT HE IS

CHANGING HIS BLANKETS FOR THE FOUR SEASONS.

WHEN  THE INDIANS SEE  THE  LIGHT GREEN  BLANKET OVER THEIR WARRIOR GOD, THEY KNOW IT IS SPRING.   THE DARK GREEN BLANKET IS SUMMER, THE YELLOW AND RED ONE IS FALL, AND THE WHITE BLANKET IS WINTER.